25
Jul
2017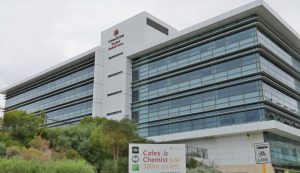 The following media release was based on a presentation to the API State Conference on Friday the 21st of July 2017. 
On the back of an ageing population, strong employment growth and the flow of private investment, medical and health care property will emerge as a major asset class in Western Australian's commercial property markets according to new analysis by independent West Australian commercial property information and research firm, Y Research.
The analysis, undertaken as part of Y Research Principal Damian Stone's address to the Australian Property Institute State Conference in July 2017, showed that Perth hospitals had a strong impact on surrounding property markets. Using information for our office market databases, Y Research determined the amount of office space occupied by medical users in suburbs surrounding Perth's hospitals. This was then rated against the number of hospital beds in Perth's major hospitals. This analysis determined each suburb's "Medical Multiplier Effect" – a measure developed by Y Research to rate the impact of each hospital on the surrounding suburbs' office markets.
The measure showed that, on average for each of the 5,316 hospital beds in Perth's major hospitals, approximately 19.7 sq m of office space was occupied by medical space users in surrounding suburbs. The largest impact is in the Perth CBD and West Perth where approx. 55.6 sq m of office space is occupied by medical users. Nedlands and Fremantle were the next strongest suburbs, each recording approx. 24.1 sq m of space occupied by medical users per hospital bed.
The impact of hospitals on office demand was weakest in Joondalup, where approx. just 5.6 sq m of office space was occupied by medical space users. Claremont, approx. 9.1 sq m of office space occupied, was the only other suburb to record less than 10 sq m of medical led demand.
Commenting on the analysis, Principal and Chief Problem Solver of Y Research, Damian Stone said, "The health care sector is an important part of the West Australian economy and, increasingly in the future, an important part of Western Australia's commercial property markets. Over the last decade the Government has spent over $7 billion building new hospitals and expanding existing facilities. The Health Department receives the most funding in the State Budget (over $5 billion this year). As a result of this investment, health care now employs more West Australians than any other industry – 166,800 people or 11.9% of West Australians. In comparison, mining employs just 6.9% of West Australians.
For property, nationally significant investment is flowing into the healthcare sector (Hospitals/Medical Centres), which is estimated to be worth over $120 billion dollars. A-REIT Dexus just announced a $750 million Heath Care Property Fund. Superfund Australian Unity raised over $170 million in two days for its Health Care Property Fund. In Perth, St John of God recently announced plans to divest a $400 million portfolio of properties under a sale and lease back arrangement.  Health care is an attractive sector for investors due to strong returns and low volatility compared to office and retail property. Nationally health care property delivered an annual return over 20%. As a result of competition for limited quality assets, yields are tightening to levels comparable to quality office and retail assets.
The health sector's strong performance is underpinned by the rental premium of medical centres compared to alternative options for medical tenants – office, retail and former residential properties. Current asking rents for new medical centres on hospital campuses are comparable to Premium Grade CBD office buildings. On average, asking rents for high quality medical centres are 88% higher than office and retail properties advertised for medical use and 50.7% higher than former residential properties advertised for medical use.
Given the expected demand for medical facilities as the population ages, and with strong investment from the Government, private sector and property industry, medical property has the potential to be the prescription for the ailments of Western Australia's commercial property markets in the years ahead," said Mr Stone.