14
Feb
2017
"The darkest hour of the night comes just before the dawn." Thomas Fuller, English Historian 1650.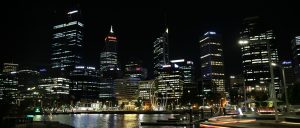 The period between 2004 and 2016 in Western Australia has become known by locals as the "resources boom".
This in itself is quite an achievement given the State's century plus long relationship with commodities starting with Paddy Hannan filling a wheelbarrow with gold nuggets outside of Kalgoorlie, through to iron ore, nickel, alumina, LNG and our emerging lithium market. While Australia's economy was built on the sheep's back, ours has always been driven by what we can dig out of the ground.
The "resources boom" outstripped the preceding resources driven booms in terms of the level of investment, scale of projects and the construction and labour force required to bring projects to market. According to the Department of State Development, between July 2008 and June 2016, $794 billion dollars were invested in resources projects in Western Australia. The rush to turn an exploratory discovery into a producing resource changed the pace of life in the city.
Just under 1,700 people were moving to Western Australia per week from interstate or overseas. This record population growth placed pressure on our housing, retail and commercial property markets as well as our road network, education system and infrastructure such as Perth Airport.
Investment during the boom has increased Western Australia's productive capability for decades to come. Iron Ore and LNG exports, in volume terms, have increased to a permanently higher level enabled by expanded rail and port infrastructure. According to the Pilbara Ports Authority, in October 2016, an average of 7.5 ships departed Port Hedland containing 41.6 million tonnes of iron ore. In comparison, just 17.6 million tonnes were shipped in October 2012 and 9.4 million tonnes in January 2007.
The resources boom was not without costs. The strain of record population growth fed into issues with urban sprawl and created congestion issues. The cost of living and doing business in Perth increased dramatically, in part due to demand but also because of our isolation.  All other sectors of the economy were negatively impacted as human capital was drawn into the resources sector. The high Australian dollar, which reached parity and then surpassed the US Dollar, priced WA out of international markets such as manufacturing, agriculture, tourism and education. A cup of coffee in the CBD was priced between $5 and $6.
The resource sector underpinned significant returns to property investors in terms of above national market rents and world record low vacancy rates in our office markets.  During the resources boom, Western Australia experienced record new development across our property sectors:
Office – Between 2008 and 2016, office space the equivalent of 14 Brookfield Place towers was completed, including over 400,000 sq m in suburban office markets such as Subiaco, Northbridge, Herdsman and Perth Airport.
Shopping Centres – Over 100,000 sq m of retail space was completed in 2014. This is the most since the GFC and the equivalent of building a centre larger than Lakeside Joondalup from scratch.
Residential – Over 32,000 new dwellings were built in 2014/15; this is nearly double the historical average for Perth. New construction in the Perth apartment market doubled historical averages in 2014.
Demand for industrial land doubled, in particular Distribution Centres and hard stand space, with the market increasingly reliant on releases at our Airports for new land supply.
The "resources boom" arguably peaked in late 2012. In the proceeding 4 years since the peak, dark economic times have come to what the late NASA astronaut John Glenn coined the City of Lights.  Based on State Final Demand figures, WA has been in a domestic recession.
The transition from the investment phase of the resources boom to the operational phase has been difficult for the West Australian economy. Since the peak of iron ore spot pricing, $149US a tonne in April 2012, prices for Western Australia's key commodities have fallen dramatically due to slowing demand from China and record global supply additions. In December 2015, the iron ore spot price reached as low as $38.3US per tonne. The fall in global oil prices has been nearly as severe – down from a peak of $125US per barrel in 2012 to as low as $26.21US per barrel in February 2016. LNG prices have also tumbled as a result of falling oil prices; down as low as $1.7 US per million British Thermal Units from as high as $18 US per million British Thermal Units in 2012 (Department of State Development).  As commodity prices have fallen, investment in new projects has dried up.
Mining investment has already fallen by 28.8% from peak levels, this represents a $35.4 billion dollar decrease in spending (Department of State Development). By 2018, as Gorgon and Wheatstone complete construction, mining investment could fall by close to $100 billion dollars per annum from its peak.
The construction teams, made up of Fly in Fly Out workers, have to a significant extent flown onto the next project hotspot. WA's population growth has fallen to 1.2% per annum; this is down 64% from the 2012 peak.
The shift from the resources boom to a more historically normal Perth market is a significant adjustment for property owners and tenants. The completion of major resources projects has seen the unwinding of project space leasing. Resources firms and their suppliers made significant staffing cuts which have flowed through to lower office space requirements. Downsizing or closure of office tenancies, combined with a decade of new supply additions in the CBD, has seen office vacancies reach record highs. Similarly with residential property, slower population growth combined with record new supply has pushed vacancies to national highs.
Despite the gloom, the first light of Western Australia's next economic boom can be seen in 2017.
Since the resources boom, resources firms and their supply chain have had to focus on survival. This fight for survival is reflected in the office occupation of iron ore companies in the Perth CBD. In 2012, there were 45 iron ore tenancies in the Perth CBD; in 2017 there are only 18 and the space occupied by these companies is down over 45%. Businesses operating in WA in 2017 have dramatically lowered their cost base to remain competitive with major global players. The whole supply chain has been squeezed for efficiencies, now that wave of investment has flowed out of WA.  Resources companies now focus on maximising existing mines and maintenance over new development and exploration.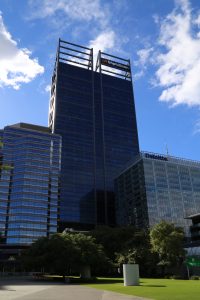 The recent increases in the spot price for iron ore represents the light at the end of the tunnel for mid-tier and smaller companies. Since the beginning of 2016 the iron ore spot price has increased by 84%. Since the US election, speculators have pushed prices up by over 26% on the expectation of future infrastructure expenditure (such as Wall Street, New Mexico). The market forecast is for the iron ore price to fall significantly again across 2017 as new supply from Brazil comes online and demand from China slows. Market commentators note a price in the mid to high $40US per tonne. WA Treasury forecast a price per tonne around $60.
Hopefully, the main benefit of the increased spot price will be iron ore companies switching from survival mode to normal operations. This should allow iron ore companies and their suppliers to start looking to the future. Studies have shown that the human brain is hardwired to feel negative events 2.5% times greater than positive events. This phenomenon entitled, Loss Aversion, is rife across Perth from the Government, commercial and residential property owners, local businesses through to former resources workers. We continue to focus on the negative changes since the peak of the resources boom, rather than the positives. It's hard to move forward, looking backwards.
The resources boom has left a significant legacy for our state beyond Elizabeth Quay, Fiona Stanley Hospital, the new redeveloped Perth Airport and the Burswood Football Stadium. The real legacy of this current boom is a larger population with significantly higher incomes compared to 2004. Combined with record growth in property development in metropolitan and regional areas, Perth will be better prepared for the next boom than it was for the last.
In 2017, there will be continued pain as the major LNG projects complete construction. Managing the investment drop off from these projects is the major short term challenge for the economy as well as WA office markets. The unprecedented level of investment in resources projects swamped all other sectors of the economy. No industry in WA is large enough to offset the impact of lower mining investment.
Adding to the challenge is the level of uncertainty that stills exists in WA and, even more, globally. In early 2017, we are uncertain about:
Global events, such as the Trump Presidency and the future of the EU post Brexit;
Ongoing changes driven by technology, changes to workplaces practices and generational change;
National events such as the balance of power in the Federal Parliament and the potential for a recession; and
Local events – such as the March 2017 State Election and increasing unemployment.
The cyclical nature of the resources industry, and underlying global demand for the resources we have been endowed with by nature, will see improved economic conditions in Perth across 2017. The next resources boom, be it iron ore, LNG or lithium, will come to our remote outpost based on trends in global demand and development. How we can limit the negative impacts of the cyclical lows of the commodity price cycle is to diversify our economy. As evidenced by our global partner cities such as Houston, while a resource city can never be larger enough to complete offset falling commodity prices, economic diversity reduces the negative impacts.
The challenge for the Perth CBD, and Western Australia more broadly, is to move beyond the resources we can extract out of the ground (or graze on our land) to value added industries focusing on Australia's edge as a knowledge and service based economy.
This is why Y Research forecasts 2017 to be the year WA moves on from the "resources boom" and starts to transition to a more diverse, resilient economy based around the evolution of the resources sector. In 2017, likely falls in the LNG industry and broader construction sector will be partially offset by WA's emerging economic drivers, agriculture, tourism, medical/health services, education and technology.
Looking further forward, we don't need a campaign to make WA Great Again; we are better off than a decade ago and have built the capability in terms of infrastructure, property and people to better accommodate future growth. What is required to prepare for the next resources cycle during the current economic slowdown is a city wide approach based on the answer to one single question – What do we want our city to be in the years ahead?
Are we the food bowl of Asia?
Are we the boarding school of our region?
While it is unlikely that Perth will become the next Silicon Valley, can we aim to be at least Silica Valley?
Are we the centre of excellence for medical research and health care?
Can we market Perth better as a tourist destination?
Can we be all of these things? or
Do we need to change at all?
Based on the answer to that question, we will be better placed to target the industries Perth needs to attract. Rather than rolling out the welcome mat, Perth needs to be aggressive in getting in front of global decision makers. Perth, given our geography and market size, will never be a low-cost market. We need to position ourselves based on quality – quality of work, quality of our skills base, quality of lifestyle and the quality of our business community. 
What can we learn from international resources cities is that Government assistance and leadership is required, from the federal to the local level, with a co-ordination of effort. Well-articulated public policy will shape private and public investment, and define our human capital and training requirements. With a broadly agreed upon plan, Government, the business community and households can start investing in tomorrow today. This will help to re-establish business and consumer confidence. In-action will lead to economic stagnation. If we wait until the next investment boom commences it will be too late to adjust.
Despite our short-term challenges, Western Australia remains one of the best places to live in the world. Our future, resources and a more diverse economy, is bright. We need to look forward, instead of lamenting the end of an historical boom. While 2016 may have been the darkest year for the WA economy in a number of years, the first light of our new economic dawn is beginning to shine.